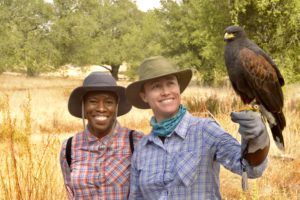 A huge thank you to Josh Stotler and East County Magazine for visiting Sky Falconry and the beautiful article on our educational, hands-on experiences with birds of prey. Our classes offer falconry to everyone, giving the rare chance to glove up and free fly raptors in their natural habitat. Visit us to meet our hawks, falcons and owl and learn first hand how these amazing birds move through the world and the important role they play in our ecosystem. As Josh shares, "Seeing this magnificent bird swoop, soar, dive and interact with all of us is truly something you have to see to believe." Read more of his first hand account at https://www.eastcountymagazine.org/experience-sky-falconry-ranch-east-county
Hope to see you all soon!
To learn more about our program and to book your visit at Sky Falconry, take a look at our classes here.