Sky Falconry classes offer everyone the rare opportunity to free fly a trained bird of prey to the glove. 
Come as a hands-on participant or observer and learn about raptor biology, conservation and the art of falconry in the Basic Falconry Lesson, a variety of Hawk Walks for more glove time with the raptor, and a Private Raptor Experience for the ultimate in depth class. Enjoy this intimate animal encounter in picturesque settings of Southern California!
Our mission at Sky Falconry is to educate the public through hands-on experiences free flying birds of prey. We aim to preserve the art of falconry, teach raptor biology and the need for conservation.
At Sky Falconry we work to educate the public on the multitude of issues that raptors face in our modern world. Our hope is that through an intimate, hands-on experience with birds of prey, our guests will be inspired to get behind conservation efforts working to protect birds and their natural habitats.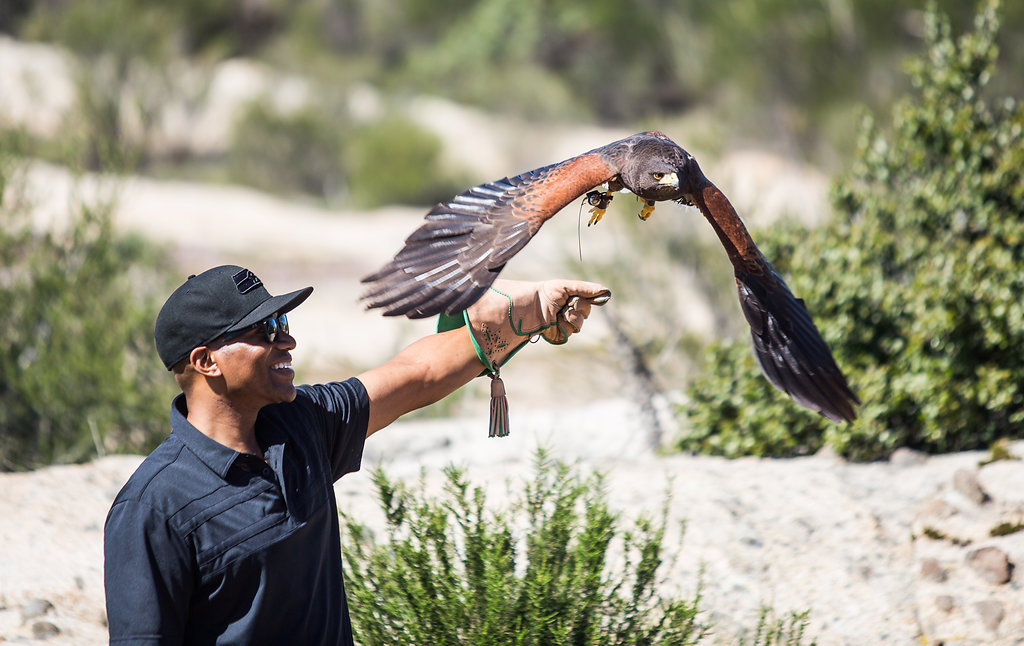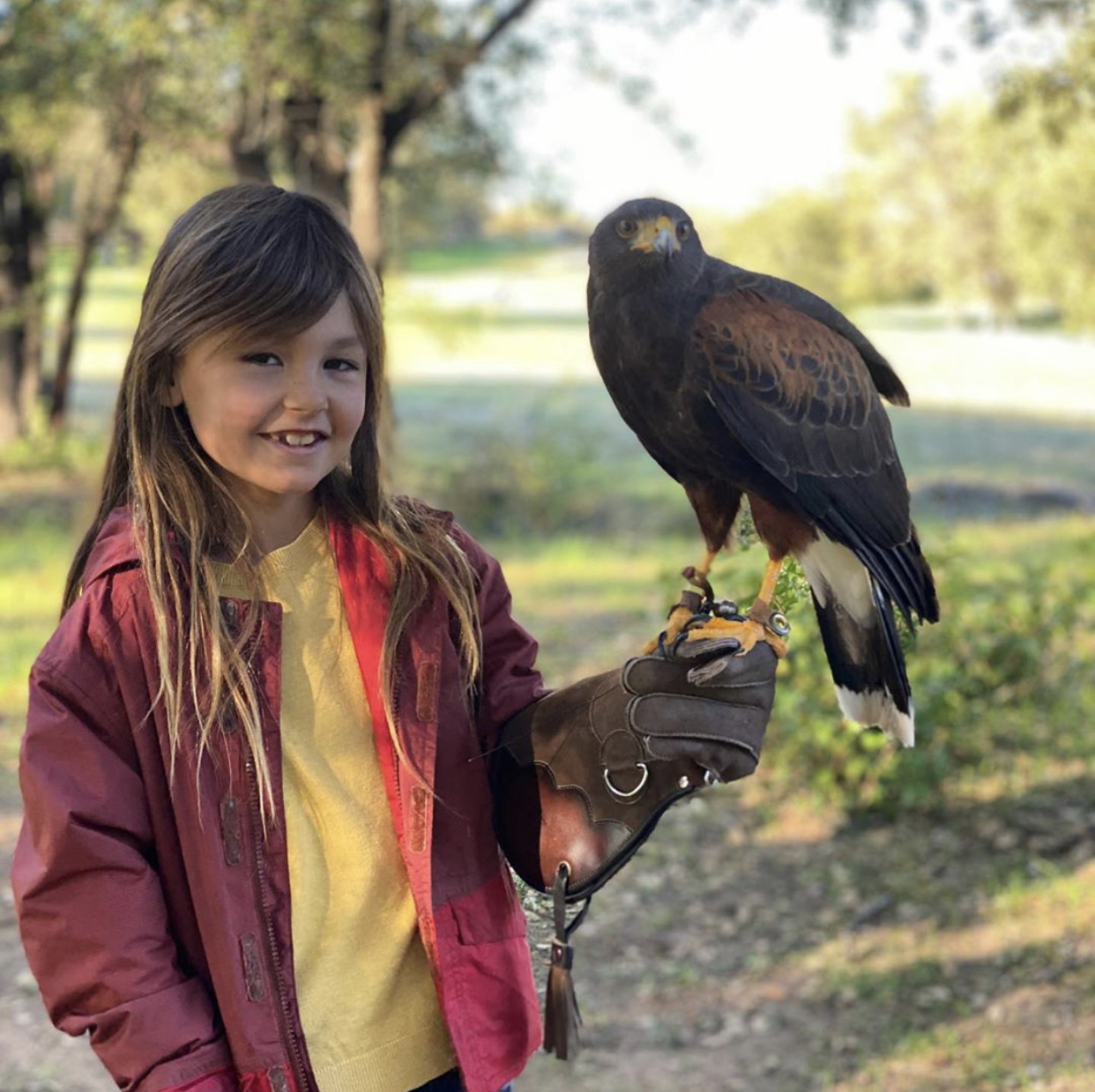 "My wife and I took the trek to Alpine for the private raptor experience and we are both so glad we did. Sky Falconry love what they do and it shows through in every moment of your time with them. If you're scrolling through reviews trying to figure out if it's worth it.. Stop and schedule, you will not regret it!"

"DO NOT MISS THIS EXPERIENCE!! Kirk and Denise couldn't have been nicer or more knowledgeable. They were very warm and personal, and their passion for Falconry definitely shows. We got to fly a Harris Hawk, and he was spectacular! Very highly recommended!"

"Great experience, love the passion and enthusiasm Denise and Kirk have for the birds, their work and their clients! My brother and I had an amazing experience on Easter Sunday and I can't wait to schedule another visit. If you're debating doing this, go for it, I don't see how anyone could be disappointed in Sky Falconry!"

"U
nforgettable Experience

"
"There aren't enough stars to rate the Raptor Experience. You get to free fly two raptors; a falcon and hawk. When Kirk and Denise are speaking and teaching you about these birds, you can see their respect and love for them. Just amazing!"