Sky Falconry, a San Diego based falconry school, is honored to be included in the article "The Raptor's Eye" in Men's Journal February, 2018 issue.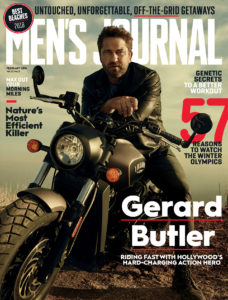 Sky Falconry is a west coast falconry school where experienced falconers teach what is often called the "ancient sport of kings". The article outlines the immense predatory strength of birds of prey. The power found in the talon grip of raptors we fly at Sky Falconry can be 6 times greater than that of a strong human male. Their sharp eyesight is 8 times greater than ours and can also see ultraviolet light to seek out prey and thermal waves to gain altitude effortlessly on hot columns of rising air.
Mutual trust and respect are key factors in the relationship of falconer and raptor. To experience the awe of having a raptor fly to your glove and cast it again while learning the ancient art of falconry, raptor biology and conservation, book your experience at Sky Falconry today!