Sky Falconry is excited to be included on Hidden San Diego's list of amazing San Diego gems and must visit places in San Diego County.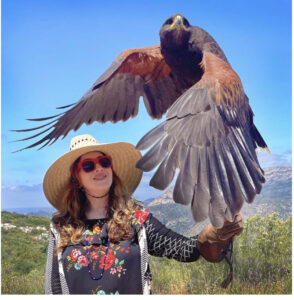 Our experiences offer guests the rare opportunity of gloving up and free-flying raptors in the beautiful mountains, just 30 miles from the coast of downtown San Diego. Visit our private ranch for the total raptor experience, including working with hawks, falcons, and owls. "This is a truly magical experience combining nature, master falconry and the connection between humans and birds. Their classes offer a glimpse into a world of ancient traditions resulting in an unforgettable adventure that will leave a lasting impression on everyone." To read more, check out the full article at https://hiddensandiego.com/things-to-do/places/sky-falconry
Thank you, Hidden San Diego! We look forward to your next visit.
To learn more about our program and to book your visit at Sky Falconry, take a look at our classes here.